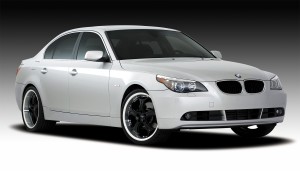 BMW Service and Repair in Las Vegas, NV
BMW repair and maintenance is BJ's specialty. Why? BMW is renowned for its legendary handling, reliability, performance, luxury and German engineering that is second to none. BMW continues to strive in being the ultimate balance of performance and luxury. "With great power comes great responsibility." At CarFixr in Las Vegas, we make it our priority to keep your BMW running safely and efficiently with regular service, repair and maintenance. Automotive maintenance and early repair is important to keeping your BMW running in top condition and lasting long into the future. We provide multi-point inspections for your BMW with any service which helps limit the amount of repairs needed on your vehicle. Our goal of keeping every BMW owner happy, by providing efficient and affordable BMW repair and service, is achievable. Come see why we are the best BMW repair facility in town. And remember, an ASE Master Certified BMW Technician performs the best BMW repair in Las Vegas. Don't compromise.
Expert BMW Repair, Maintenance & Services
BMW repair maintenance & services that your ultimate sedan, coupe or SUV may need include:
Oil Changes / Lube Service using ONLY BMW RATED FLUIDS
Radiator – Coolant / Antifreeze Change / Flush
Air Filter Replacement
A/C – Air Conditioning
Wheel / Tire Alignment
Brake Lining Inspection / Check / Repair / Service
Exhaust & Muffler Repair & Service
BMW Inspection I / II Service
Transmission Service & Repair
BMW Service Check
Brake Fluid Replacement
Control Arm Bushings
Window Regulators
Headlight Restoration
Emissions/Smog Repair and Service
Computer Coding/Reprogramming
SRS/Restraint Systems/Airbag Service and Repair
Tire Pressure Monitor Systems (TPMS)
Check Engine Light Service/Repair
Our knowledgeable and friendly staff, technicians and mechanics are here to help you with all of your BMW's repair and service needs.
Our BMW repair and service shop is located in Las Vegas, NV. We are located at 2912 S. Highland Dr. Ste H, Las Vegas, NV 89109. We proudly serve the following areas: Las Vegas, North Las Vegas, Summerlin, Green Valley, Mountains Edge, Henderson, Boulder City, Pahrump, and surrounding areas.
We at CarFixr look forward to being your Las Vegas BMW repair and service shop.  Click here to contact us, or give us a call at (702) 608-4227. Leave a message if after hours and your call will be returned in less than 30 minutes, most cases.
Schedule an appointment for your next BMW repair or service today! You can also Book Online.