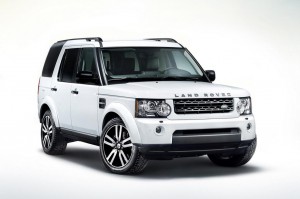 We are proud to bring to you years of knowledge to make your Land Rover / Range Rover ownership a pleasant and affordable experience. CarFixr is committed to providing the best possible service at fair prices for our customers. Our skilled and trained technicians and state-of-the-art equipment guarantees we can do the job right, the first time. Whether it's a new LR4 or Supercharged Sport, a Series Land Rover, a Classic, a Range Rover, a Discovery, a Freelander, or a Defender — we are ready for whatever Land Rover product you drive.
Are you in need of brakes on your Land Rover? Cheap and easy. Maintenance? No problem? Got a Bosch engine that needs help? Simple for us. Did you know that Land Rover has shared many parts with other manufacturers for years, namely BMW? Well, at CarFixr, we can source those parts from their original manufacturers and save you a lot of money.
CarFixr can service AND RESET Land Rover Suspension. We can replace Land Rover air springs (suspension bellows) or struts in a matter of hours, not days. We also give you the option of using more affordable, aftermarket parts that offer a nationwide lifetime warranty. EAS valves are no problem to replace either, but if the collets are leaking, why replace the entire valve? We know Range Rover suspension, we have the tools to communicate with the system, and the right parts to get the job done. Come see us and we will help you, our valued customer, be happy with the Land Rover you are driving today.
Our Land Rover Repair and service shop is located in Las Vegas, NV. We are located at 2912 S. Highland Dr. Ste H, Las Vegas, NV 89109. We proudly serve the following areas: Las Vegas, North Las Vegas, Summerlin, Green Valley, Mountains Edge, Henderson, Boulder City, Pahrump, and surrounding areas.
We at CarFixr look forward to being your Las Vegas Land Rover repair and service shop.  Click here to contact us, or give us a call at (702) 608-4227. Leave a message if after-hours and your call will be returned in less than 30 minutes, most cases.
Schedule an appointment for your next Land Rover service or repair today! You can also Book Online.