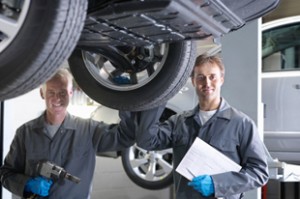 Pre-Purchase Vehicle Inspections in the Las Vegas Valley
So you are in market to purchase a pre-owned vehicle? Do you know what condition it is really in? Don't make a huge mistake by not having your vehicle inspected properly and thoroughly.  An ASE Certified Master Mechanic will tell you the condition of your prospect vehicle and make sure you are getting the car of you think you are buying, and not a financial catastrophe.
Inspection Services
Everything is inspected that can be checked or looked at with out dismantling the vehicle. Some of which include:
Computer scan of all available systems
Check for any leaks
Check suspension components
Record brake lining levels
Condition and age of tires
Check for missed maintenance
Inspect for hidden body or frame damage
Check for bent wheels or out of round tires
Check vehicle options and functionality
Check lighting/horns
Check for dents and other body damage
Inspect paint for blemishes or cracks and fish-eyes
Check performance of air conditioner and heater
Check emissions readiness
Check air bags and safety equipment
Inspect for previous repairs and quality thereof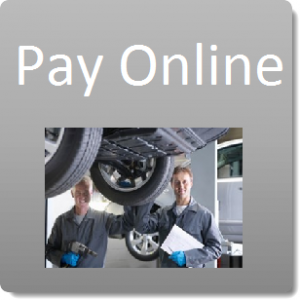 We have been inspecting vehicles since 2001, and in that time we have learned that the things you really need to know about the car you are buying is the stuff that does not show up in a CARFAX report. When insurance reports to places like CARFAX, they are paying to have the job done correctly and provide the funds to do so. When an accident is not reported and the vehicle owner pays out-of-pocket for the damage to be repaired, you have major flaws in workmanship and condition. Regardless what any report says about accidents or lack thereof, a thorough pre-purchase inspection will tell you the true condition.
Inspections are available at our location and the complete inspection generally takes an hour and a half to two hours. We are located at 2912 S. Highland Dr. Ste H, Las Vegas, NV 89109. We proudly serve the following areas: Las Vegas, North Las Vegas, Summerlin, Green Valley, Mountains Edge, Henderson, Boulder City, Pahrump, and surrounding areas.
We at CarFixr look forward to being your Las Vegas inspection service.  Click here to contact us, or give us a call at (702) 608-4227. Leave a message, and if after hours and your call will be returned in less than 30 minutes, most cases.
Schedule an appointment for your prospective new ride and know what you are purchasing! If you live out of town and need us to inspect a vehicle, we have tried to make it very simple for you.  Here is how:
---

and
---