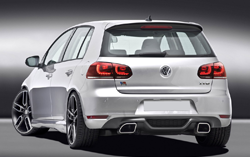 CarFixr wants your long-term satisfaction with us and your Volkswagen. Our technicians take great pride when it comes to their knowledge of Volkswagen vehicles and are dedicated to servicing your vehicle as efficiently as possible with professional results. At CarFixr, we understand that taking the time to service your vehicle is not always easy. That's why we strive to make your experience a satisfying one.
CarFixr has the knowledge to keep your vehicle running at an optimum performance and to help save your money. Proper maintenance maximizes fuel-efficiency, which is one of the many benefits of servicing your vehicle with us. Properly inflated tires are safer, last longer, and can improve fuel mileage by 3%. Check pressure weekly and always when tires are cold. The sticker inside the driver's side door indicates proper pressure for your vehicle. Along with routine oil and filter changes, using the lightest grade of oil for your climate, season and vehicle can improve fuel economy by as much as 6%. A clogged air filter makes your engine work harder and use more fuel. Replacing a dirty air filter can improve mpg by as much as 10%.  A misfiring spark plug can cut fuel efficiency by as much as 30%. Replacing spark plugs according to owner's manual recommendations will help maintain maximum fuel efficiency. A "Check Engine" light can signal a number of problems that impact fuel economy. Diagnosing and repairing a faulty oxygen sensor alone can improve fuel economy by up to 40%. Improper alignment reduces gas mileage because it takes more energy (gas) to keep your vehicle riding straight down the road.
Your fuel costs you a lot of money. Let us help you keep your Volkswagen from overspending your fuel budget.
Our VW repair and service shop is located in Las Vegas, NV.  We are located at 4770 W. Desert Inn Rd, Unit B-18, inside H&M Auto Center.  We proudly serve the following areas: Las Vegas, North Las Vegas, Summerlin, Green Valley, Mountains Edge, Henderson, Boulder City, Pahrump, and surrounding areas.
We at CarFixr look forward to being your Las Vegas VW repair and service shop.  Click here to contact us, or give us a call at (702) 608-4227. Leave a message if after-hours and your call will be returned in less than 30 minutes, most cases.
Schedule an appointment for your next VW service or repair today! You can also Book Online.