Category Archives:
BMW Repair
Your car will soon be one of those "things" on the internet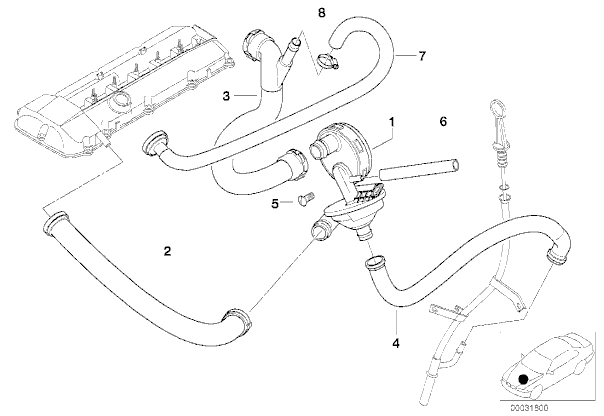 In the Las Vegas Valley we see a lot of lean codes causing check engine lights. What does this mean? Simply put it your vehicle is requiring more fuel from the fuel injectors than is normal. The why is a little more complicated. It can be from many reasons.
Fuel pressure could be low, requiring a fuel pump or fuel pressure regulator, or even a plugged fuel filter. More common in our hot climate is vacuum leaks. On the majority of cars we service here, there is a metering device for the air that enters into the engine, called an air flow meter. If any air enters the engine un-metered (through vacuum leaks) then this will cause more air than is needed to correctly combust the fuel that your vehicle is programmed to give. Thus the check engine light will illuminate.
There are many other failures that can cause these codes also: valve timing, oxygen sensors, catalytic converters, MAF Sensors, bad gas, etc. This is why getting it checked professionally will always be cheaper than guessing as to the problem. So don't just get your car worked on, get it fixed. Call 702-608-4227.
-BJ
BMW at the Consumer Electronics Show (CES) in Las Vegas 2014.
press.bmwgroup.com/global/pressDetail.html
Information from editor: Enclosed you will find the complete press kit.
| | |
| --- | --- |
| Enhanced safety and precision at the vehicle's limit with highly automated driving (01/2014) | Show all media |
1.   BMW innovations at the CES 2014:Short version.
2.    BMW ActiveAssist and new control systems revolutionize Sheer Driving Pleasure:Impeccable vehicle control up to the limit lays the foundations for highly automated driving and new control systems.
3.    Samsung Galaxy Gear with BMW i Remote App functions:Now customers can get connected with the innovative BMW i3 via a smartwatch on their wrist.
4.    New assistance systems enhance comfort and safety:Camera-based Pedestrian Warning, Active Cruise Control with Stop & Go function, Traffic Jam Assistant and Parking Assistant with longitudinal and lateral guidance. ………………………………………………………………………………………..  10
Short version. Continue reading →